Study debunks theory that couples start to look alike over time; they look alike to start, researchers say
Researchers at Stanford University say people tend to look for partners who resemble themselves
New research suggests that couples don't begin to look like each other over time despite a previous study that suggested otherwise.
These findings, determined via a study conducted at Stanford University, come in opposition to a 1987 study that theorized long-term couples start to look more similar as they age.
Instead, Stanford associate professor Michal Kosinski and Ph.D. candidate Pin Pin Tea-makorn believe couples start out with similar-looking faces in the first place.
SMALL STUDY RANKS FACES WITH AND WITHOUT MASKS, FINDS MASKED ONES HOTTER
The new study, called "Spouses' faces are similar but do not converge with time," has been published in Scientific Reports, an online peer-reviewed journal, under "Nature Research."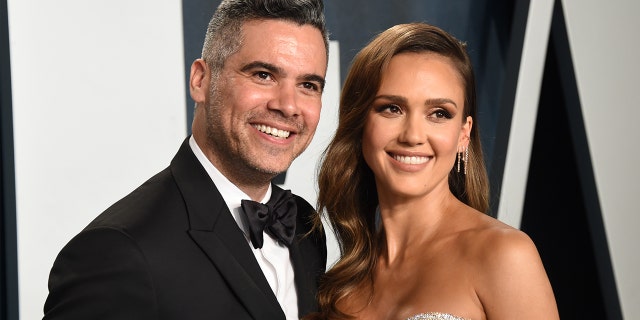 As to why couples share a likeness, the study claims most people tend to choose a partner who bears a physical resemblance to themselves, including in height, weight, health, diet, age, physical attractiveness and ethnicity.
Outside of looks, couples tend to have a similar education level, lifestyle, personality, attitude, religion, value system, social class and several other traits.
WOMEN FIND SINGLE MEN WITH CATS LESS ATTRACTIVE, NEW STUDY SUGGESTS
To determine the findings, Stanford's study observed the faces of 517 married couples and compared what they looked like at the beginning of their marriage versus 20–69 years later. This is notably a much larger sample than what was used in the 1987 study that suggested couples grow to look like each other, which was conducted at the University of Michigan by lead researcher and psychologist Robert Zajonc, whose research only examined the faces of a dozen couples.
Moreover, instead of solely relying on volunteers to rank the similarity of faces like its predecessor, the Stanford study processed photos with Face++, a popular facial recognition program, to determine similarity.
CLICK HERE TO GET THE FOX NEWS APP
Human judges were brought in to rank the faces of couples from most to least "closely resembling." The judges were also asked to provide guesses on which couples look like they could be married based on the similarity of their faces.
"We do not find support for the widely disseminated convergence in physical appearance hypothesis," the Stanford study concludes. "While the rejection of the convergence in physical appearance hypothesis is surely not as exciting or as cite-worthy as its counterfactual, it solves one of the major conundrums of psychological science and brings us closer to understanding factors predisposing people to form and maintain long-term romantic relationships."